In my travels, I have been fortunate to visit my friend Nick, whom I first met at the Permaculture Design Course at High Heathercombe Centre last November.
Nick is an artist who, among many other things, runs a Glamping site, together with her partner Ryan, an artist and a photographer with a rather unique approach to photography.
But have you ever heard of Glamping?
If I'm not mistaken, glamping is a term that stands for luxury camping. There are hundreds of places in the UK where you can experience glamping. I truly doubt though, that any of these places come close to the experience of Glamping at Leewood.
The Nest
On the first day of my arrival I have been gifted the opportunity to spend the night at one of the two amazing hand built tents available at Leewood, The Nest.
Nest is a truly remarkable tent. Perfect place to experience Nature.
The tent is situated in its own large meadow and surrounded by lush trees which makes it a very secluded and private place.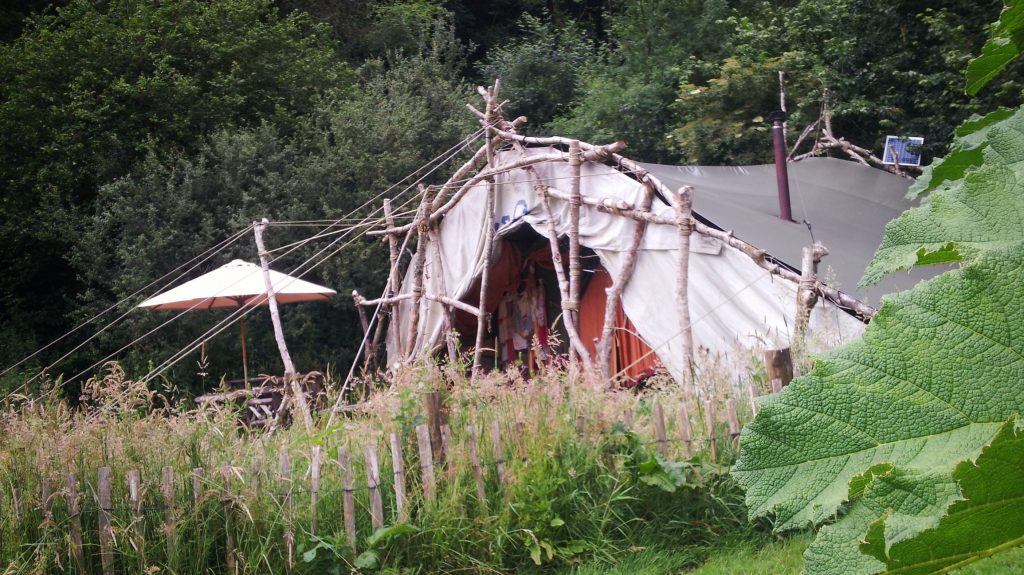 First thing that stands out is the attention to detail, artistic touch and truly unmatched care for every single thing that together makes the experience truly magical. Every item has been placed in a place you expect it to be placed. It's like these guys read my mind.
What I really loved is that artistic touch and great care that has been put into every detail. Fantastic quirky decorations create an amazing atmosphere.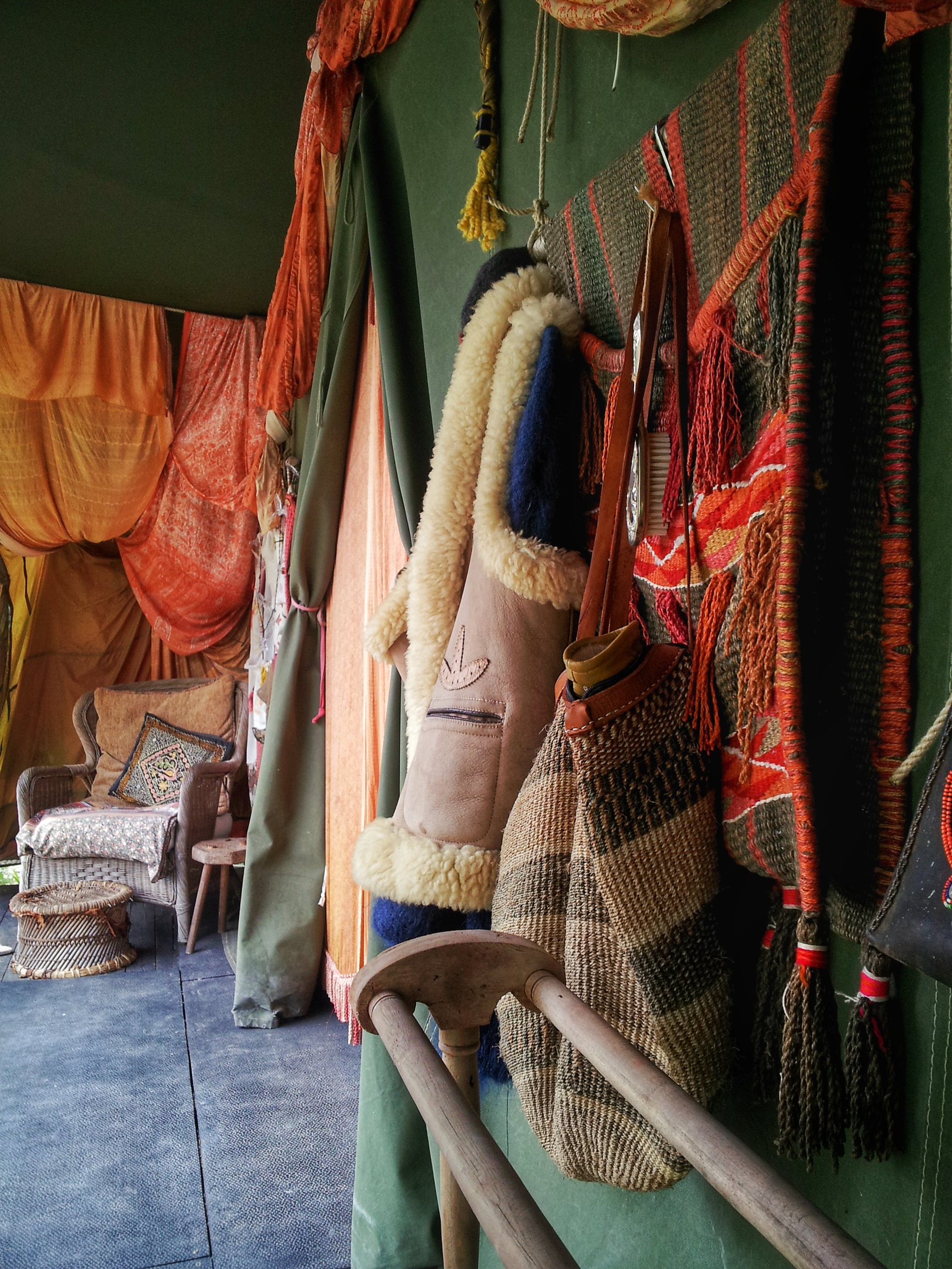 The wood burner is already loaded with wood ready to go. That's a super nice touch.
Believe me of not but the super king size bed is also hand built. It is possibly the most comfortable bed I ever slept on.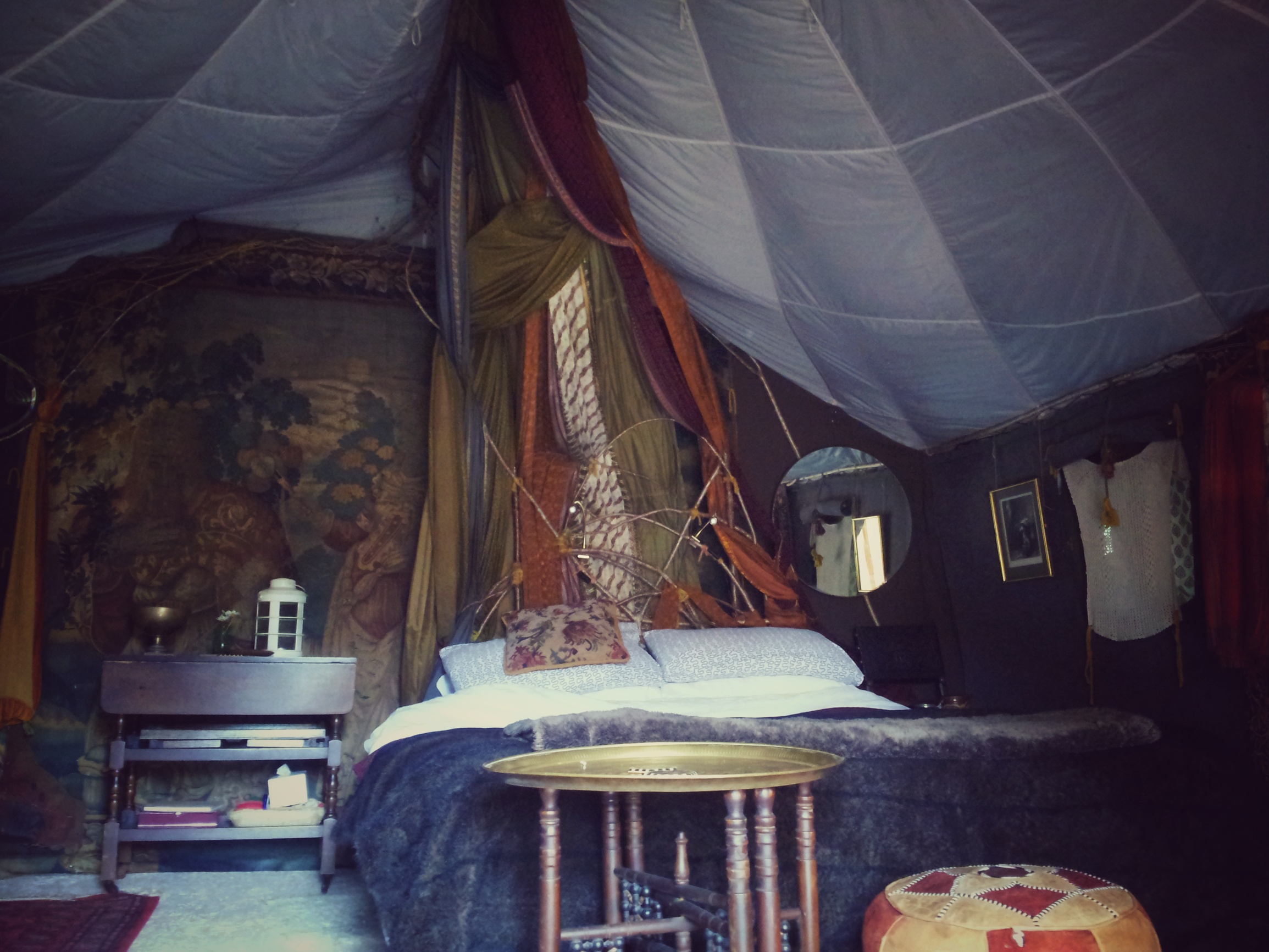 Going for a little exploration outside the tent soon reveals the outdoor kitchen in the woods. Unfortunately crazy me didn't take any photos.
But hey, who thinks of taking photos when there's delicious food to be made right?
Did I mention that about 1 min walk and you find yourself standing by the river Walkham? Fancy a swim? It's superbly cold and amazing... :)
The Ark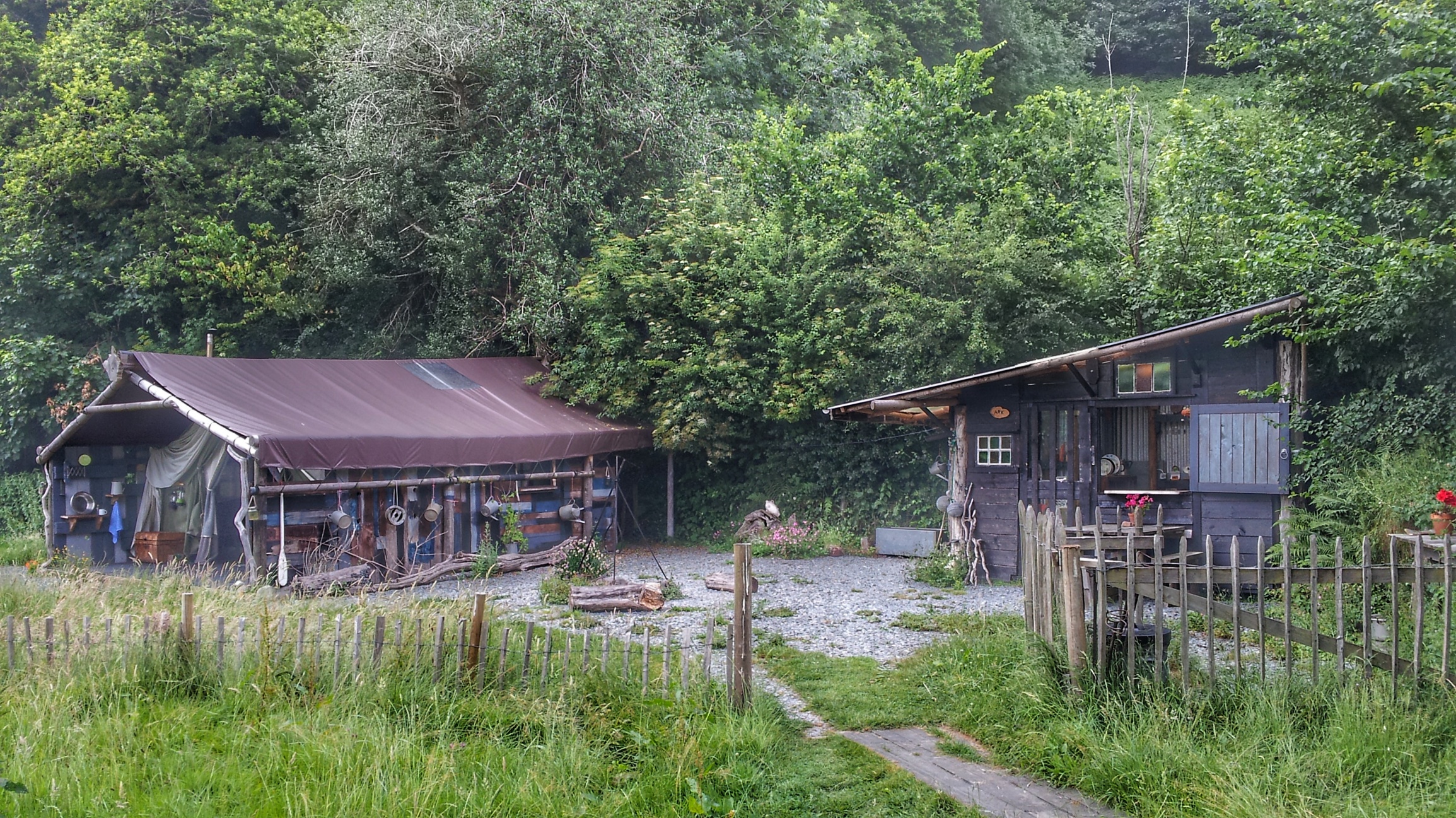 The Ark is the other of the two tents. Although I have not had a chance to experience the night in it, I had a good look around.
As you can see in the photo above, Ark has its own kitchen too and this time there was no food to distract me from taking a photo or two.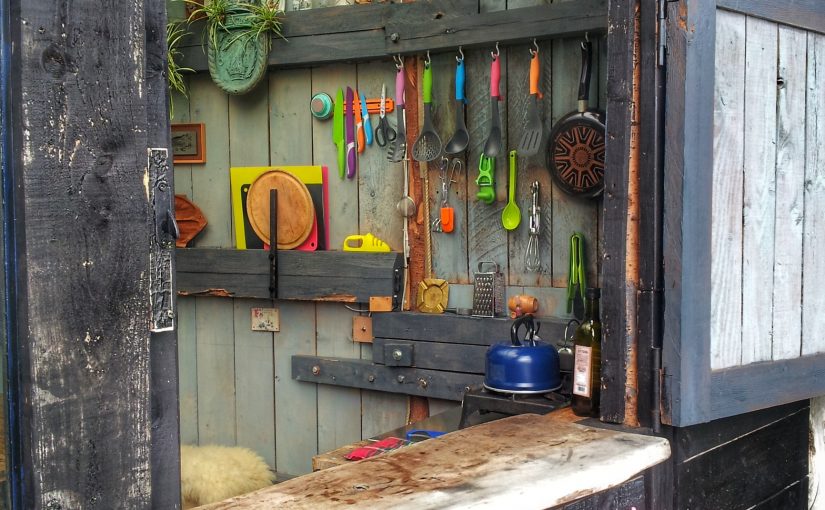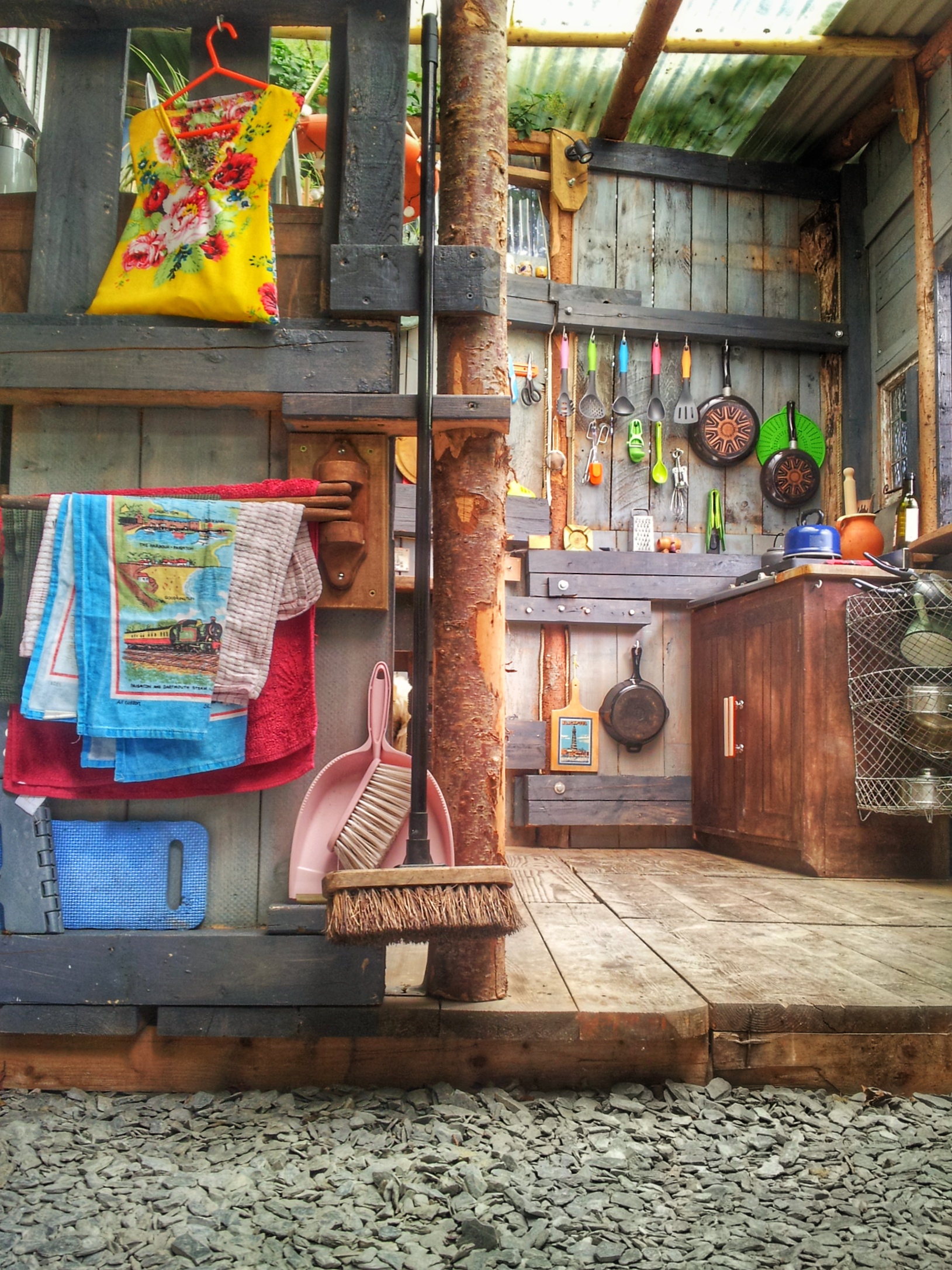 Or maybe you fancy to cook on the fire???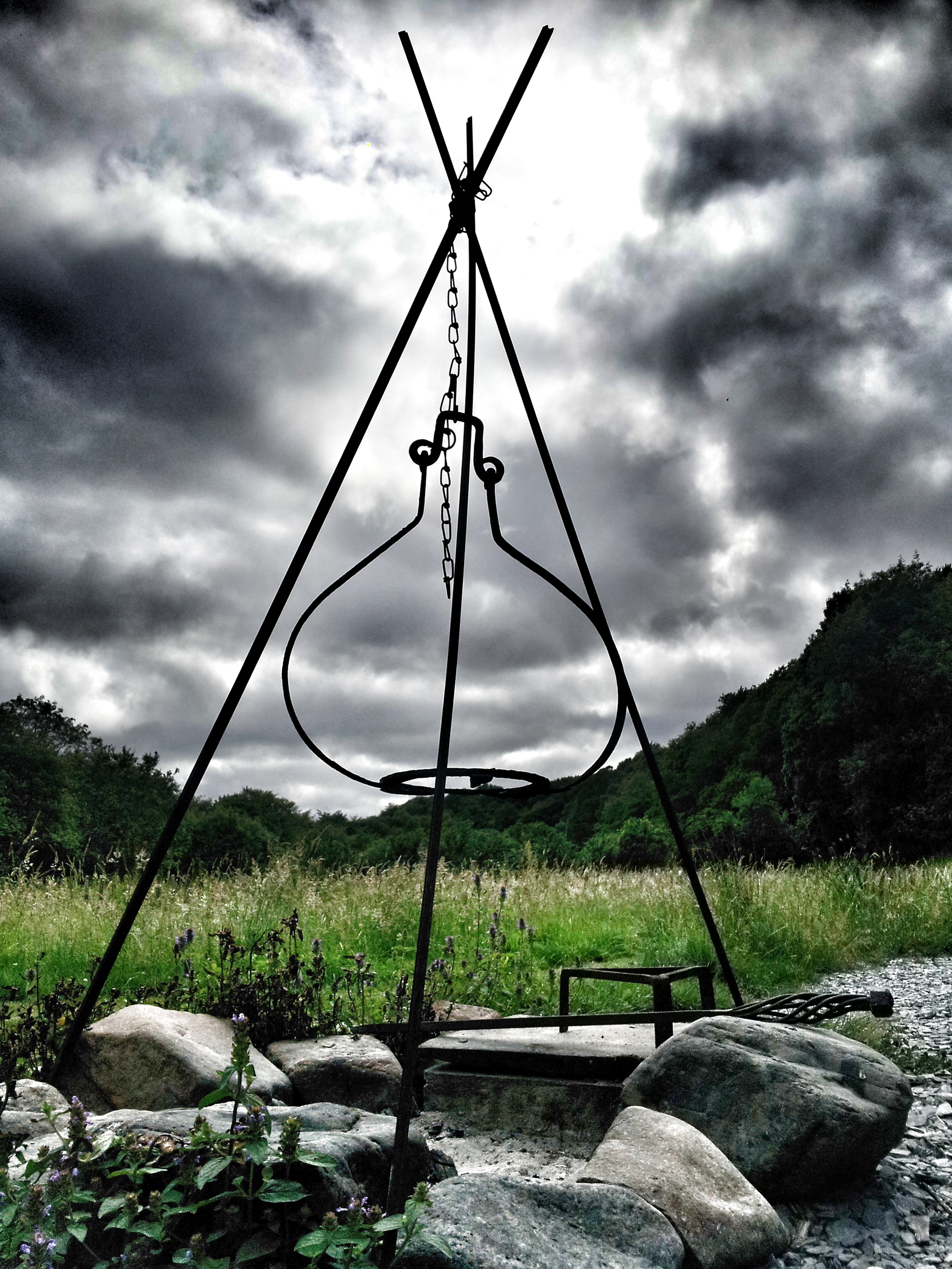 The Ark has been built in a different and beautifully unique style but is equally comfortable and as amazing as The Nest. Again attention to detail and fantastic decorations show how much love and care has been put to create the best possible experience for the guests.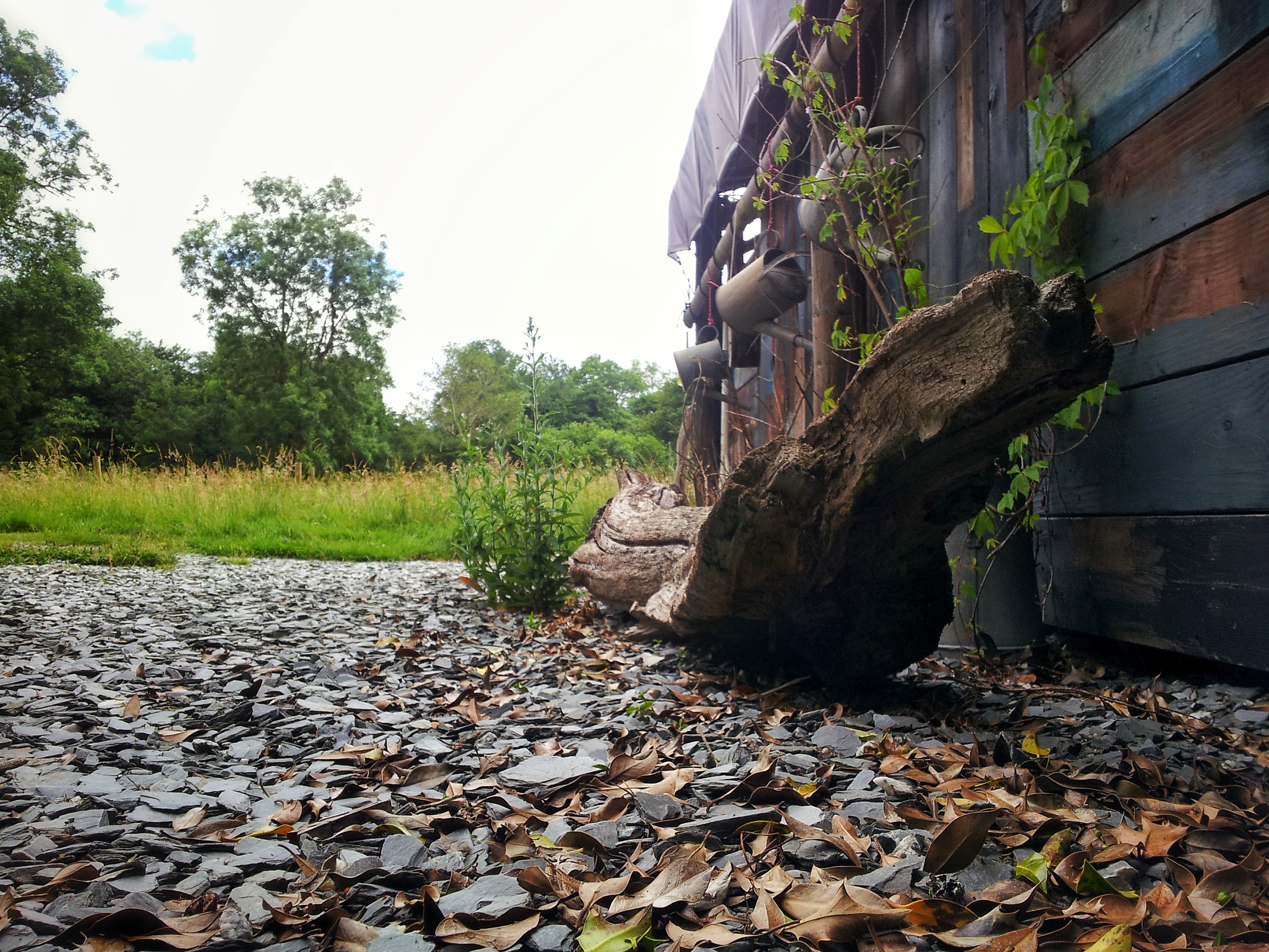 The inside of the tent is a beautiful and inviting, cozy space.
Again, a hand built, super king size bed, a log burner loaded up and ready to go. Small solar setup gives you light and ability to charge up your devices through USB port.
Sweeeet :)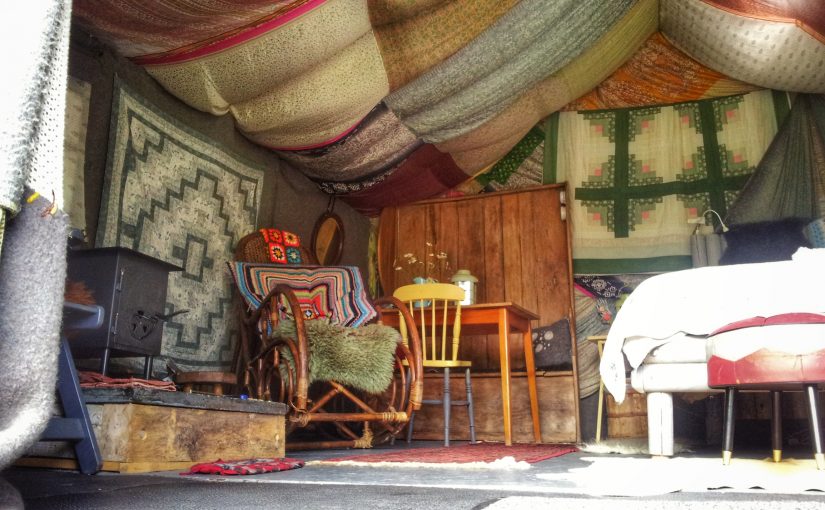 Guests have also the ability to use fancy showers and access to free WI-FI which are available just a short walk from the tents.
Having been here for a while now, I've spoken to some guests too. I've seen their reactions, how amazed they have been by this place, always sad to leave and eager to come back. It's always the experience of this magical atmosphere of the place, the peace and the quiet, closeness to Nature and overall innate charm that they are enchanted with just as I've been.
Leewood is not just Glamping
Yes, Leewood is much more than Glamping and the total experience is not just the beautiful artsy tents, their comfort and coziness.
Leewood is a 30 acre smallholding situated in the beautiful Walkham Valley. The whole place is surrounded by trees, with a river running along the side of it.
The place is a fantastic way to connect to Nature, spend some time in Peace and solitude. I imagine if I wanted to write a book, get inspired to create a peace of music or just deeply relax, Leewood would be a perfect match.
Throughout the place there is a sense of love and appreciation for Nature and sustainable living. There's a Permaculture Garden with poly-culture beds blooming with multitude of flowers, fruit trees, squashes, courgettes, runner beans, potatoes, tree cabbages, kale, colorful chard and much more.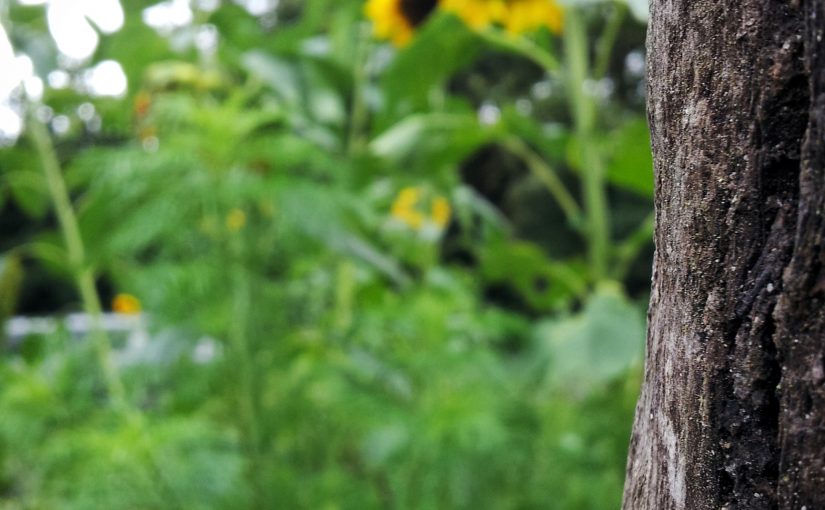 There are Ducks and Chickens.
There are also cats: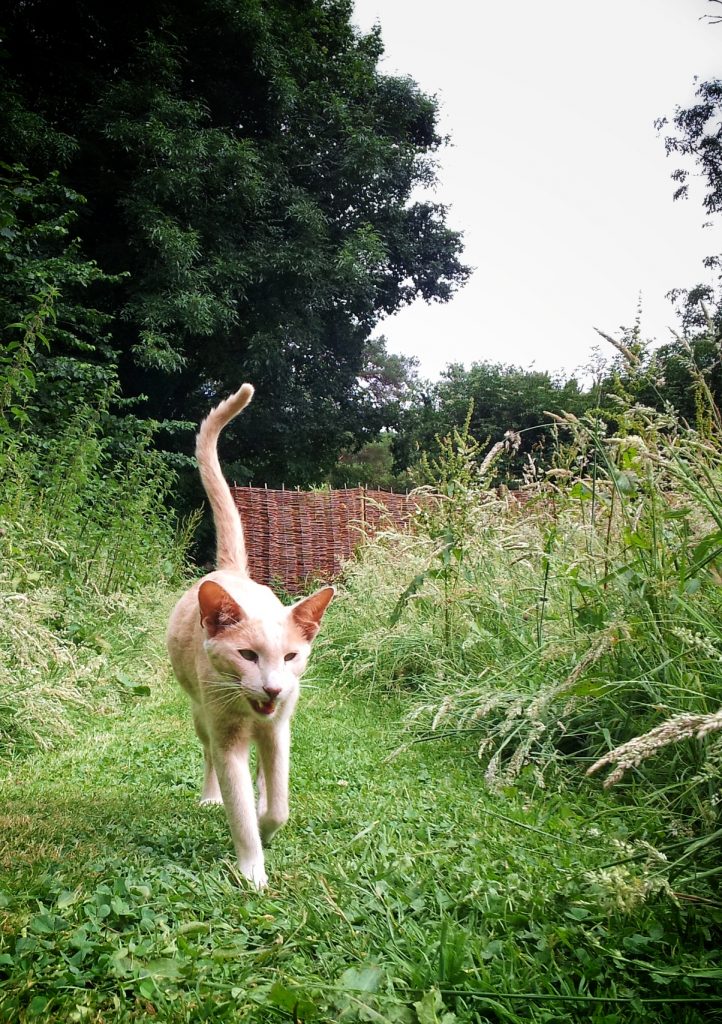 And there's Peace.
Leewood is run by two fantastic, very creative people. They created an amazing living place infused with little touches of that magical force that makes things beautiful.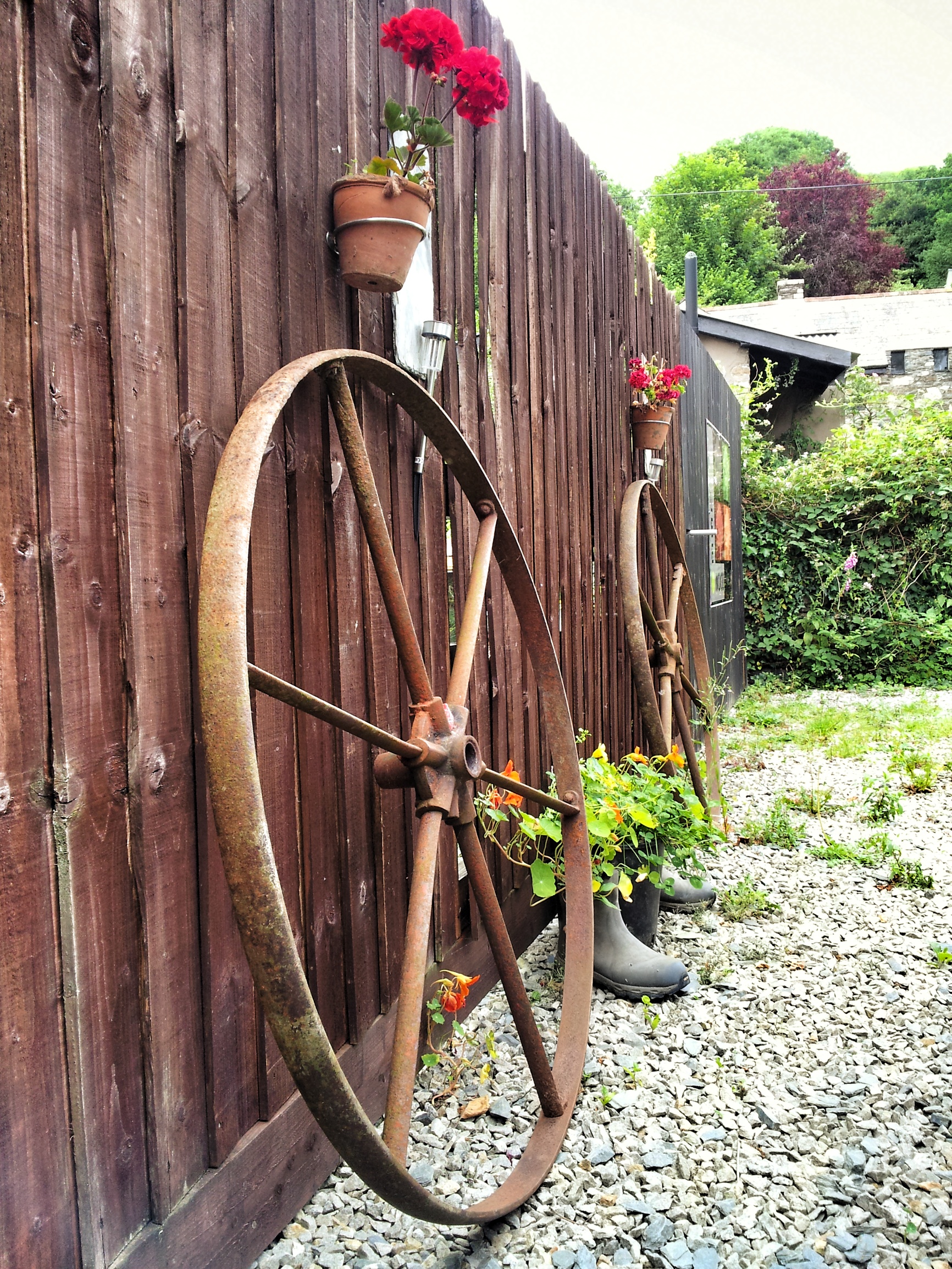 To me it's a truly magical place...
To conclude...
That's it. I could write more but there's really no better way to find out more about this place than actually coming here and seeing for yourself.
No words can tell the full story, and no story can make up for an actual experience.
Leewood Glamping is a fantastic place to experience Nature. I'm truly glad I had the opportunity to do so.